Trend overview
Post pandemic and post lockdown time was very dynamic and profitable for ZIM and the whole shipping industry. In 2022 markets started to anticipate economic recession and this became visible in the crumbling freight prices during the 2022. Let's take a look at The Baltic Dry Index, which measures the cost of shipping goods worldwide.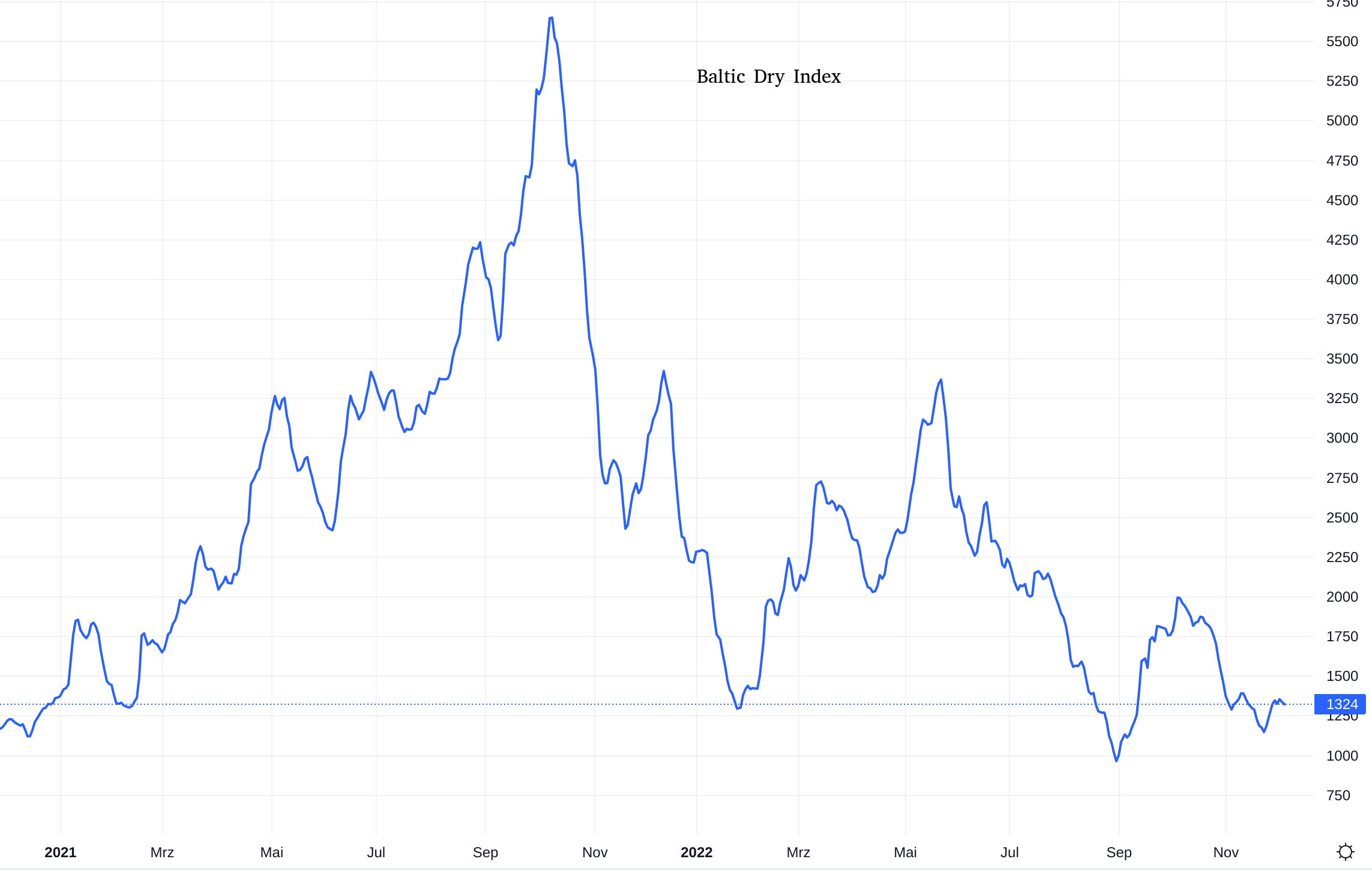 We see it peaked at the end of 2021 but fall since then back to "normal". Many analysts expect the world wide recession to peak in in Q1 2023 resulting in even lower levels of freight demand and prices. This marco economic situation directly affects ZIM's profitability.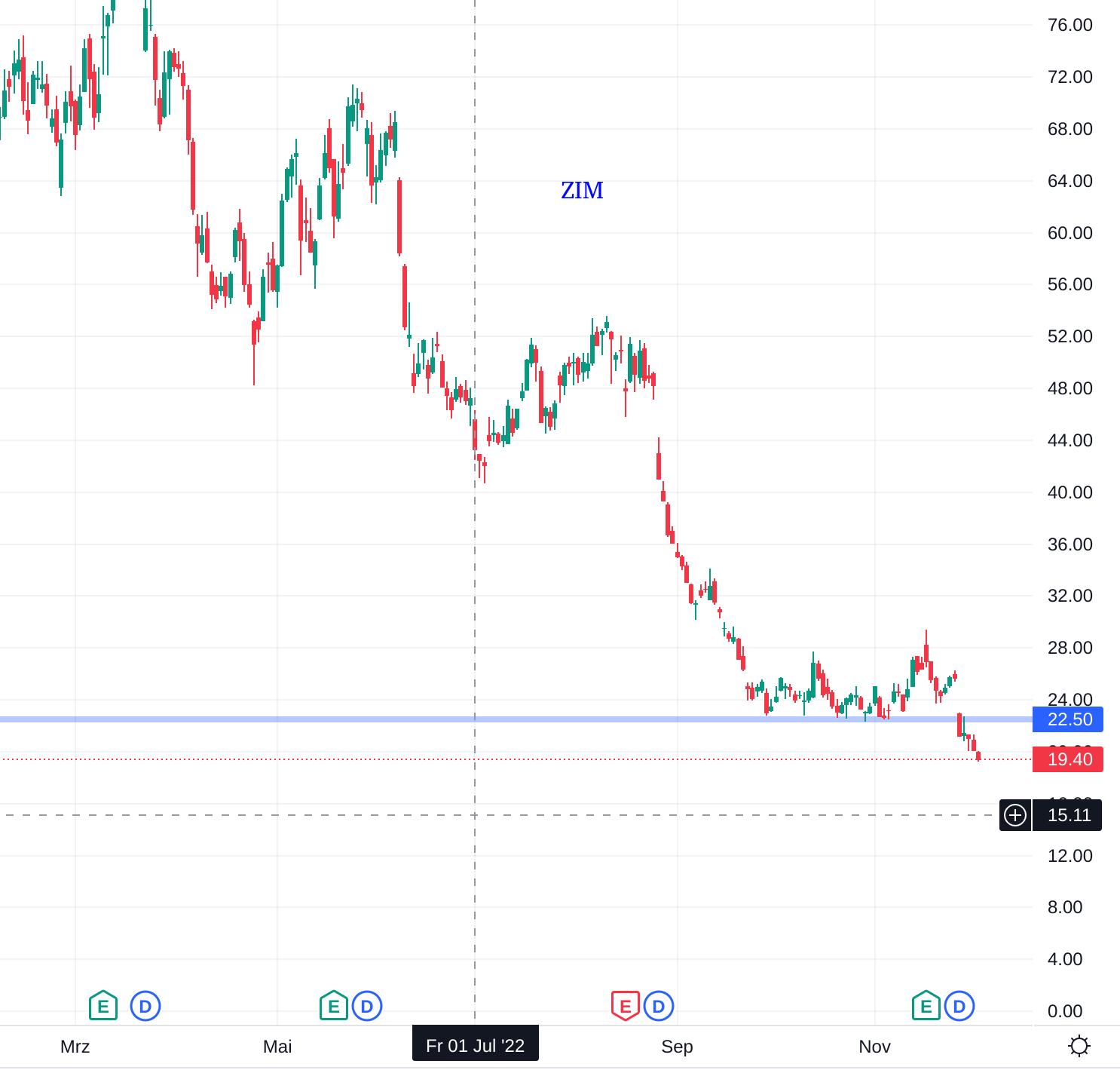 For weeks we saw that ZIM stock was bouncing off the magic level of $22,5 per share. Now, this week that level has been broken and the price was send down up to $19 per share.
Before we come to any conclusions, we should check the key metrics.
Actual metrics
ZIM's:
Gross Margin 56%
Operating Margin 55% !
ROE 128 % !
P/E 0.4 !
EPS $9.66
Forward PE Ratio ??
Dividend Yield %142
Those are pretty impressive values. But be careful and keep in mind those numbers are not really helpful right now. All the high dividends, earnings and profitability is calculated on the basis of the last 12 months - which happened to fall into the high price period for freight, while actual share price already includes all market recession forecasts and sentiments.
Next quarter's earnings estimate for ZIM is $3.82 (range $2.71 to $5.59) while the previous quarter's EPS was $9.66, so it's a significant low. However some analysts believe this is not the end, and the over next quarter may shrink Earnings once more stronger…
Conclusions
Having all this ZIM remains a very interesting Stock to watch and the price is trying to find new ground. It would be too early to rush for new levels. Will ZIM stabilize at $19? - Nobody knows. Will it fall down to $16? - Nobody knows. What we know know that the share will stay volatile depending on the recessions sentiments. In the current time the share might be affected by Chinas Lockdown policy (The Covid cases rising again), the Russia-Ukraine war, the sanctions etc.
However today, the prices below $20 seem to be already a good number if you're not afraid to hold the share longer. So, watch this share.
P.S: I'm not Investment Advisor and this is not investment advice. Use this as information only, decisions are all yours!